Have you started your holiday shopping yet? If not, now is the time! To help you out, here are 15 awesome gift ideas for mom for every budget!
Affiliate links may be used in this post. Ordering a product through these links may result in a commission. Read the full disclosure here.
Fretting over your holiday shopping? If you put off shopping because you don't know what to buy, here are 15 awesome gift ideas for moms for every budget!
Click To Tweet
Believe it or not, I start shopping for Christmas in January. It helps our family save money and takes some of the stress out of the holiday season. It also requires meticulous organization. There's nothing worse than losing gifts or forgetting that you have purchased something.
That's why I use a Christmas Planner every year to track it all. Newsletter subscribers get access to a free Christmas planner download in the VIP Library of Resources. Sign up now to organize your holiday spending and schedule easily!
Even if you don't start early in the year like I do, November is the absolute latest I recommend to start shopping for Christmas presents. Purchasing early not only helps you avoid feeling rushed during December but also gives you plenty of time for returns, wrapping, and more before the big day.
If you've put off shopping because you don't know what to buy, I have 15 awesome gift ideas for moms for every budget. Save with DIY gift ideas, spend on inexpensive (but loved) gifts, or splurge on amazing gifts any mom will love!
DIY Gift Ideas
These easy DIY earrings are perfect for the fashion-loving mom in your life. Even if you don't have any jewelry making experience, the step-by-step tutorial will walk you through each easy step.
Know a mom who loves to take her family on vacation? Surprise her with a fun travel savings jar so that her family's adventures will always be funded!
No, I don't recommend reminding moms of their unpaid debt for Christmas, but this DIY chalkboard can be filled with anything or left blank. It will be a welcome piece of decor for her home that she can use to keep organized or decorate. Either way, she'll love it!
Mickey isn't just for kids. This easy etched plate is the perfect handmade gift for the Disney-loving mom in your life!
Let mom fill her home with her favorite scent when you make this mini mug candle. You can even use recycled wax making this budget-friendly gift only look expensive.
Spend Gift Ideas
If you're working with a limited budget, a phone kick stand is a great gift idea. They're inexpensive and easily personalized to mom's specific style. I love and totally recommend this jeweled Hello Kitty one but we can't all be total HK nerds.
Chances are it has been a while since mom has focused on herself. This workbook is like an interactive journal that helps her change her mindset and go after her dreams. When you look at it that way, this may be the most valuable gift she can get this year.
Another way to fill the house with her favorite scents is an essential oil diffuser. Don't get a generic outer space looking thing. Instead, gift one that will be a gorgeous part of her decor.
Have you ever tried drinking coffee while 3 tiny tyrants climb all over you? Trust me, it's not easy. These autoseal travel mugs are a lifesaver for busy moms. There's no need to worry about accidental spills and precious coffee loss.
Note:
I got one of these after being accidentally knocked over by my toddler with a mug full of piping hot coffee. Thankfully, I was able to take the brunt of the scorching liquid so he wasn't hurt. On the flip side of that, I definitely was burned and it was painful. No more worries with my autoseal mug!
All of the cool moms know that Buffy is the ultimate female butt-kicking hero. Even if the mom in your life isn't into Buffy (which seems inconceivable) you can find a myriad of awesome adult coloring books. Let her mix her nerdy love and creativity in one relaxing hobby. Don't forget to pick up some colored pencils to go with it.
Splurge Gift Ideas
Any crafting momma secretly wishes someone would get her this amazing machine this year. Unfortunately, moms often feel guilty asking for such a pricey gift. If you want to earn ALL of the brownie points, surprise her with this under the tree.
Sporting events and practices don't stop just because the weather turns cold. Help your favorite mom stay warm during all of the winter activities with an awesome heated jacket!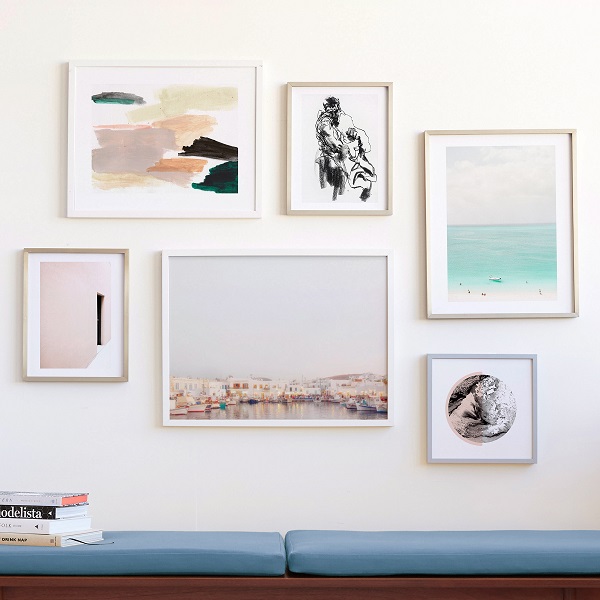 If there a room in the house she always says needs a facelift? Help her finally get started on it with some gorgeous wall art! There are so many incredible options to pick from that it's easy to find the perfect piece for her unique style.
I'm a huge fan of sleep meditation and music but my husband doesn't want to listen to it when we go to bed. Unfortunately, headphones are uncomfortable to sleep on. SleepPhones are the perfect solution. They lay flat against your head so that you can lay on your side in comfort while still listening to your nighttime favorites.
Speaking of sleep, moms deserve a comfortable place to do it. Too often, we let our mattresses go for way longer than we should or, worse, live with constant hand-me-downs (I mean, not me… *cough cough*). This year, give mom the gift of a comforting and refreshing night's sleep with a brand new mattress picked out just for her.
Don't stay paralyzed by indecision this year. Instead, pick one of these awesome gift ideas for moms for every budget! Show the mom in your life how much she means to you no matter how much you have to spend. Every mom deserves to feel special and cherished and you have the power to make it happen.
Don't Forget to Pin It!
More Ideas You'll Love: