Are you looking for a new way to gift this holiday season? Family gifts are a great way to bring your loved ones together long after the decorations come down. They encourage spending time together and having fun which is definitely a gift for mom too. If you need help with inspiration, here are 20 awesome family gift ideas everyone can enjoy!
Affiliate links may be used in this post. Ordering a product through these links may result in a commission at no extra cost to you. Read the full disclosure here.
Change up your gift-giving routine and invest in things that will bring your family together beyond the holiday season with these awesome family gift ideas!
Click To Tweet
Don't forget to check out the kickoff post, 50+ Ideas to Jump Start Your Holidays, to see the schedule for all of the 12 Days of Holiday Ideas Blog Hop. Plus get inspired for your holiday season with DIY projects, recipes, and games while you're there!
One of my favorite things to do for Christmas every year is give a family gift. These have included camping tents, a double basketball hoop game, and more but it's always something that everyone loves and is surprised by.
These presents are always two-fold because it's something that everyone love but it also encourages us to spend time together as a family. That's my favorite part of the gifts and what I look forward to every year. That's why I recommend family gifts to everyone and this year, I'm making it easy for you with these awesome family gift ideas laid out for you!
Board Games
Board games are the perfect family gift idea because they are relatively inexpensive and easy to cater to your family's specific tastes. A regular game night is a tradition that lasts well into adult-hood too. My brother and I still love getting together with our families at my mom's house for a game night. If you haven't started the tradition with your own family yet, this is the perfect year to make it happen! Here are some super fun game ideas to get you started:
Add this DIY Game Board to your board game gift to make game nights a breeze!
Movie Night Gift Basket
Give the gift of a complete movie night with this easy family gift idea. Pick your movie, add some popcorn and candy, throw in a snuggly blanket and BOOM! You have a fantastic gift that encourages spending time together as a family and that everyone will love.
Is there anything better than the whoosh of air when it turns on and the clink of the puck as it traverses the table? Kids and adults alike will flip over receiving an air hockey table. The best part is that it's a gift kids don't outgrow. Make the investment while they're young and reap the benefit of competitive family fun for years to come.
Camping Gear
Get back to nature with the gift of camping gear. This gift has a lot of options as far as how to put it together. Go with a tent and sleeping bags if you need the basics to get started. In contrast, splurge on an awesome new cooler and camping table if you've been camping for years. Either way this gift is practical and fun for the whole family. Plus it holds the promise of family vacation which is always fun.
Be sure to check out 10 Camping Items You Don't Know You Need (But You Do) before heading out on your camping trip.
The family that builds together stays together… at least, that should be the saying. Building a Lego creation as a family is a great way to practice teamwork while totally having fun. Celebrate your fandom with an awesome Harry Potter Lego set or go the creative route with a classic collection. Even your husband's face is going to light up at this family gift idea this year!
Cotton Candy Maker
Nothing says happy family like indulging in a sugar high together. Cotton candy makers aren't very expensive and come with everything you need to make a few batches of that delectable spun sugar. It's a fun (and delicious) family gift idea that kids will be begging to pull out time and time again. Just be careful. That heating element gets hot. It's not for kiddos to do without mom and dad's help.
Laser Tag Set
A laser tag set is great for indoor and outdoor family fun! This kit allows you to add additional guns, and subsequently players, which makes it easy get the whole family involved. You won't regret this family gift idea (unless you suck at laser tag).
Family Pajamas
With the advent of onesie pajamas for adults, this one can be really fun. We love getting new pajamas every holiday and they're perfect for snuggling in. From giraffes and dinosaurs to your favorite Disney characters, there is no limit on the snuggly awesomeness you can enjoy. Bonus idea: we always like to role play whatever our jammies are. For example, my daughter got zebra pajamas and galloped around the house neighing and I got Stitch pajamas and talked like him all night. It's an easy way to up the fun quotient.
Nintendo Switch
Chances are your kiddos love video games… probably your husband too. The Nintendo Switch makes it easy to turn those hobbies into a fun family night that everyone enjoys. Make sure to accompany your Switch with multi-player games like Super Mario Party and Just Dance 2019.
Food Baskets
Another one of my favorite Christmas traditions is snacking. It's one of the few days that I refuse to cook so we snack on meat and cheese trays, pretzels, and fruit all day. That makes food baskets a fantastic family gift idea. If you go the no-cooking route like me then a food basket is perfect. Make sure you get one with healthier options like meats, cheeses, nuts, and fruits instead of just chocolates and candies.
Cornhole Set
Give the gift of family game time along with the promise of warmer weather (which we could all use in the dredges of winter). A cornhole set is the perfect way to do it. If you're feeling super ambitious, push the furniture aside and give it a test run in the living room on Christmas day. Just be sure to store the breakables away first.
Gift Cards
These are another fantastic family gift idea. Gift cards are a wonderful way to gift experiences instead of adding more stuff to your home. Even better, there are a ton of options:
Ice Cream Shop Gift Cards

Movie Theater Gift Cards

Restaurant Gift Cards

Trampoline Park Gift Cards

Escape Room Gift Certificate

Combat Archery Gift Cards
Karaoke Machine
Another great gift that the whole family will love is a karaoke machine. Grab the fam and crank up the tunes for an epic family night any day of the week. Don't forget to invest in some karaoke CD's to go along with it so you can start performing right away! I recommend going for compilation disks in lieu of single artist disks. It's the easy way to build your library and have songs that appeal to everyone.
Conversation Cards
When is the last time you sat down to a dinner together and enjoyed some thought-provoking conversation with your family? Make is a priority with some fun conversation cards. Even if you can only do it once a week, it's sure to bring your family closer and create beautiful memories. Luckily, there are a lot of themes to choose from Tabletopics Family to Our Moments Kids, you're bound to find exactly what your family needs.
Book Set
Encourage reading in your kiddos while sharing your nerdiness with them with book set gifts. Fuel their imaginations with sets like Harry Potter, Lord of the Rings, and even Shakespeare. Make sure it's something you will actually enjoy reading and are passionate about. Your enthusiasm will be contagious every time you read to them.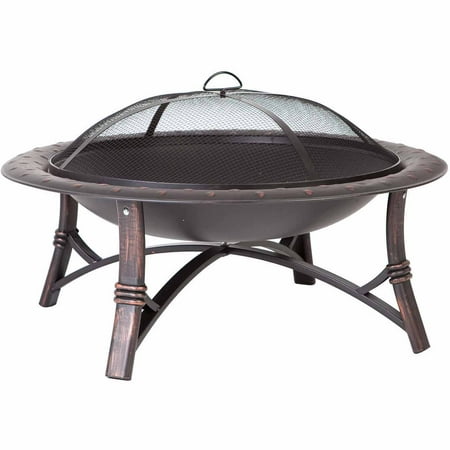 Fire Pit
There's nothing better than gathering around the fire with your family and a fire pit makes it easy to do in your own backyard without destroying the yard. Make the gift even better by filling the fire pit with s'mores ingredients, roasting sticks, and color-changing fire bricks before wrapping. Then your family has everything needed for a memorable and fun night around the fire!
Sleds
Does your family love playing in the snow? If so, why not surprise them with some fun new gear like an awesome sled. There are so many different ones to choose from and they're way more fun than they were when we were growing up. I love these pink flamingo and unicorn sleds because they're not only totally fun but they also make it easy to keep track of while you're out on the snowy hills with the kiddos!
Projector
Do you want really up your family movie night game? Invest in a projector and let the fun begin! Create a blanket pile on the living room floor and gaze up at the movie on the ceiling for a totally decadent movie night. You can also shine it on the garage door and create your own drive-in for the night or take the whole thing outdoors when the weather warms up for movie night in the yard! This is truly worth the investment if your family is full of cinephiles.
Memberships
Another awesome family gift idea that keeps giving all year long are memberships. Surprise the family with a membership to your local zoo, museums, aquarium, or even a local theme park. Many of these change seasonally so that's something new to try throughout the year keeping the experience fresh. Try making it a new tradition that you get a different family membership each year and the kiddos will be excited to find out what new fun they have to look forward to.
Vacations and Road Trips
Vacationing together is another awesome bonding activity for your family. Make it a gift by pre-booking your hotel or condo and even gas cards then print out the reservations and wrap them up for your family. It's the perfect way to give an amazing gift that doesn't clutter up your house, plus it gives you something awesome to look forward to as a family!
This year, change up your gift-giving routine and invest in things that will bring your family together beyond the holiday season. No matter what your family's tastes, these awesome family gift ideas are sure to thrill everyone this year. From board games to family adventures, these gifts will keep on giving all year long. Don't forget to check out the other awesome gift guides from my friends below!
Don't Forget to Pin It!
You are invited to the Inlinkz link party!

We have a BIG GIVEAWAY from our Sponsors this year!
Giveaway begins Nov. 8, 2019 and ends Dec. 6, 2019. Winners will be notified by December 13, 2019. Sponsors will ship each prize to the winner. There will be a total of seven winners, one for each prize. Drawing is by random selection using the Rafflecopter widget.
Must be 18 to win. Open to U.S. residents only.